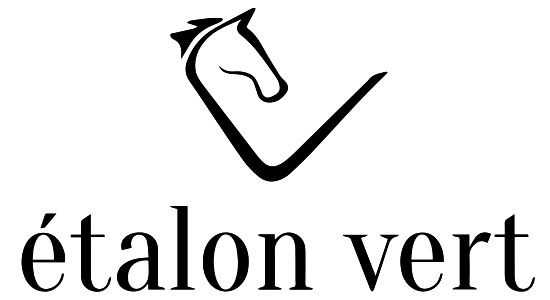 Étalon Vert
The brand étalon vert was inspired by the world's most successful breeding stallions (French: étalon) and stands for quality and innovation. The company also attaches great importance to...
learn more about Étalon Vert
Ètalon vert draws its new impulses and ideas from generations of expertise shaped by the family, as well as from the secrets of successful breeding. Each product from étalon vert is named after a stallion that holds a special place in breeding history. These names represent excellence, performance and quality - properties that can also be found in the brand's products.
Julia, the founder of étalon vert, has been an enthusiastic rider herself for more than 20 years and has a precise idea of what requirements good equestrian clothing needs to meet. Her passion for equestrian sports, combined with her fashion sense and professional experience in developing and sourcing clothing, inspired Julia to establish étalon vert.
The products of étalon vert are breathable, elastic, seamless and adapt to any body shape. The company knows that riding clothes must not only be functional but also stylish and comfortable. Therefore, the team emphasizes classic and innovative design that is affordable, even though étalon vert uses environmentally friendly materials and manufacturing methods.
Sustainability is an important part of étalon vert's philosophy. Therefore, the addition "vert" (Engl. green) was anchored in the brand name. The manufacturer wants to contribute to making the topic of sustainability more globally present and to associate it with its brand. Ètalon vert is proud to be a climate-neutral company since the day of its foundation.