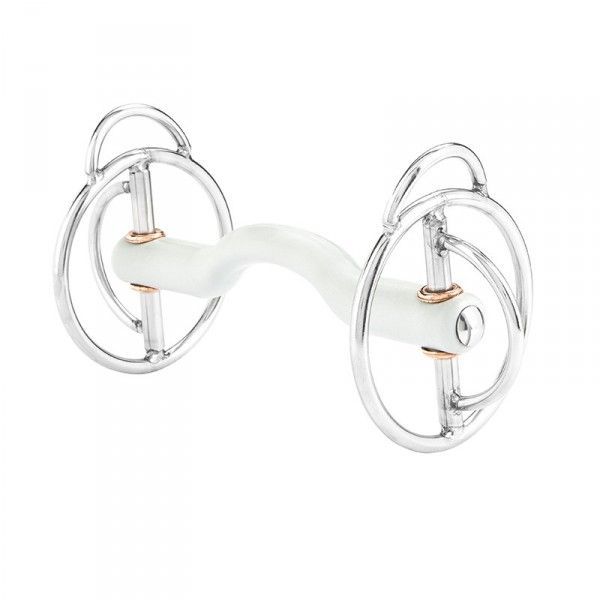 Beris Bits
Beris Lunging-Vaulting-Bit with Tongue Port Snaffle
Net of applicable taxes
To add the item to your shopping cart, please select an option from each group (colour, size etc.).
Product description
Beris Lunging-Vaulting-Bit with Tongue Port Snaffle
In cooperation with Karl Friedrich von Holleuffer (FN driving instructor and bit expert), a lunging bit was developed which is characterised by its lateral guidance which is gentle on the horse. Horses that frequently walk on the lunge have special requirements, which are optimally covered by this bit. For example, additional eyelets have been added for the cheek pieces, which reduces neck pressure to a minimum and contributes to the horse's well-being. The lunge itself is hooked into a separate ring, the so-called "guide ring", which makes it impossible for the snaffle rings to jam! The special feature of this bit is the minimally flattened, 30mm high tongue arch, which gives the tongue more space under the bit and at the same time distributes the pressure evenly over the tongue and the bit.
Material
Properties
thickness: 20mm
width: 12cm / 13cm / 14cm
finish: hard / soft
height arch: 30mm
Reviews