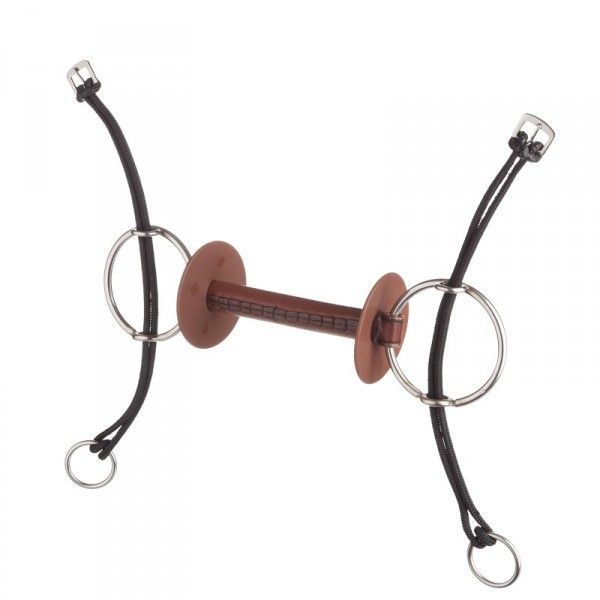 Net of applicable taxes
To add the item to your shopping cart, please select an option from each group (colour, size etc.).
Product description
Beris Gag Leather Bar Standard
The leather bar of the Beris hook-up leg bridle offers the highest level of acceptance and wearing comfort due to the vegetable tanned and hand-stitched leather. The anatomically pre-shaped mouthpiece adapts optimally to the anatomy of the horse's mouth when wet, which stimulates chewing activity and thus salivation. The special feature of a wind-up bridle are the Perlon cords, which are threaded through the bit at the side and to whose lower ring the reins are attached, whereas the other end is buckled into the noseband as a cheek piece substitute. This system aims to tilt and lift the bit when the reins are accepted and should therefore only be used with fine aids. A further advantage is the bit discs, which make it impossible to pinch the lips and round off the comfort of the bit.
Material
Properties
thickness: 20mm
cheek piece: 28cm
hand-stitched
Reviews