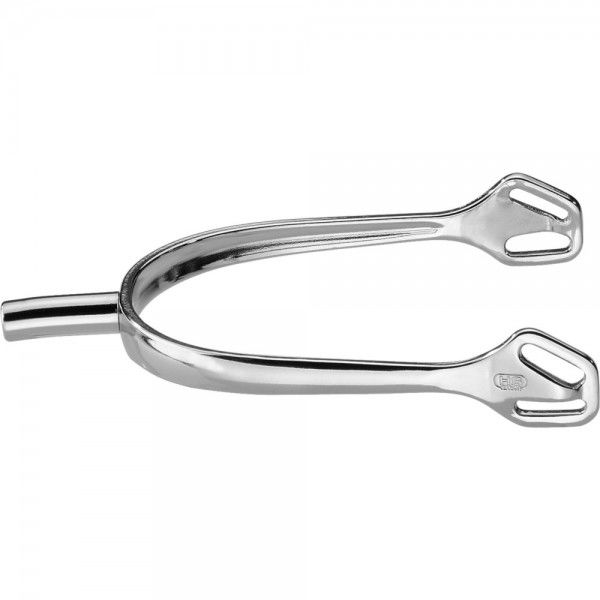 Price incl. VAT
To add the item to your shopping cart, please select an option from each group (colour, size etc.).
Product description
HS Sprenger Spores Ultra fit, flat neck
The Ultra fit spurs from HS Sprenger have a flat neck end and so you can set fine signals at certain points, which are difficult or impossible to give with your thighs. Likewise, these spurs can also help with stubbornness, because the "emphasis", which gives the appropriate signal by this rather strong command form. By the beam strap loop one has an optimal fit on the boot, which is supported by the intelligent spore strap guidance. Besides, the spur belt guidance protects the boot leather from a fast wear and tear and provides therefore for a long life span of the boots! The high quality stainless steel of which the spurs are made is very robust and yet can be easily bent and thus adapted to the foot. Another advantage of these spurs is that you can choose between the neck length of 25 mm, 35 mm and 40 mm and therefore you can choose the spurs with the perfect neck length for you! Beside the many functions these spurs convince also by their beautiful design and become a real eye-catcher and you a star in the stable or on the tournament!
material:
Stainless steel
Stainless
Unbreakable
neck length: 25 mm
neck length: 35 mm
neck length: 40 mm
Reviews