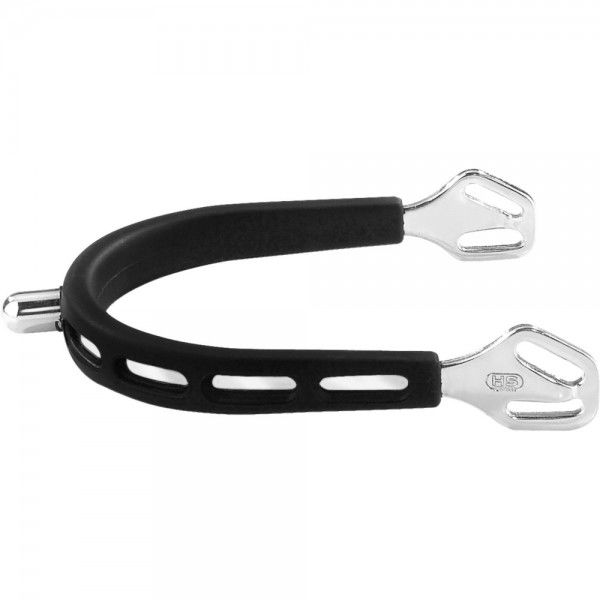 HS Sprenger
Spurs Ultra Fit Extra Grip, Rounded Neck End
From €40.37 *
€47.50 *
(15% Saved)
Price incl. VAT
To add the item to your shopping cart, please select an option from each group (colour, size etc.).
XMAS Deals 2022 - Brands 1
XMAS Special | Until December 07, 2022
 This sign marks our promotional item.
The discount is already deducted.
We have extended the right of return for you until January 31, 2023.
Product description
HS Sprenger Spurs Ultra Fit extra grip, rounded neck end
The spurs Ultra Fit Extra Grip from HS Springer are unique in their design. They are characterized by the Extra Grip and their short, rounded neck. By bending, the spurs can be optimally adapted to the foot, which not only provides the perfect fit, but is also a reliable protection of the boot leather. Due to the intelligent spur strap guidance and the soft rubber cover, they provide a better fit and a more beautiful appearance. Furthermore, the beam strap loop ensures an optimal fit directly on the boot. The spurs are made of high-quality stainless steel, which is a break-proof material.
Material
Care instructions
Clean with a damp cloth
No cleaning agents necessary
Reviews