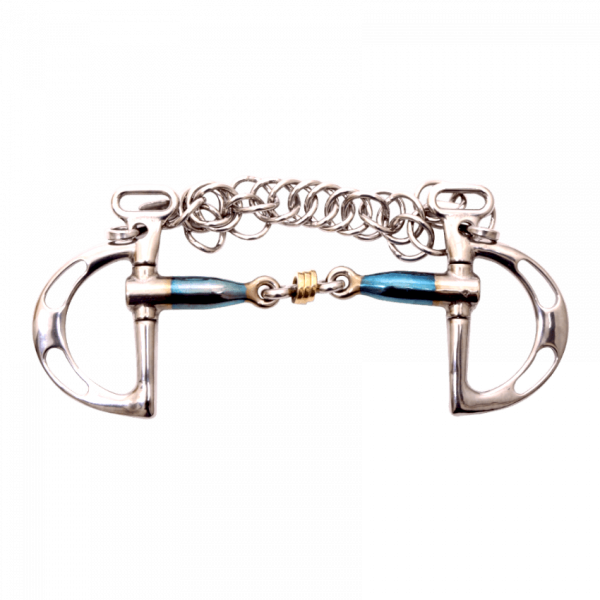 Trust
Kimblewick, with Brass Rings, Sweet Iron
Net of applicable taxes
To add the item to your shopping cart, please select an option from each group (colour, size etc.).
Product description
Trust Sweet Iron Kimblewick with Brass Rings
The Trust Sweet Iron Kimblewick is a special type of jumping curb bit, but has a milder action than a normal jumping curb bit and is ridden with only one rein. Depending on the position of the reins, the leverage is stronger or weaker, so that the rider can decide for himself how sharply the bit should act. The lower the reins, the stronger the leverage. This Kimblewick has a special variation of the double-broken mouthpiece, because there are loose brass rings between the two hinge points. These rings encourage the horse to play with the bit, so that the tongue activity is increased and the jaws can relax more. In addition, the Sweet Iron alloy forms sweet-tasting surface rust for horses, so the bit is very well received and accepted.
Note: When not in use, a thin layer of orange-brown rust will develop on the mouthpiece, this can be removed with a damp cloth and is not a quality defect!
Properties
with brass rings
tongue activity is increased
ring diameter: 4,5 cm
two hinge points
Reviews