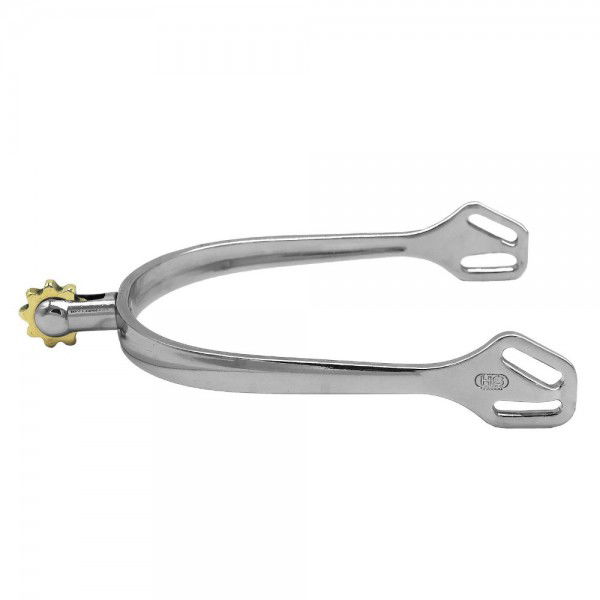 HS Sprenger
spurs Ultra fit, Comfort Roller Soft Point, with Balkenhol loop
Price incl. VAT
To add the item to your shopping cart, please select an option from each group (colour, size etc.).
Product description
HS Sprenger spurs Ultra fit, Comfort Roller Soft Point, with Balkenhol loop
Spurs of the ULTRA fit series are made of high quality stainless steel. The highest level of quality thus achieved HS Sprenger we prove with a lifetime breakage warranty, which is granted on these spurs. Due to the noble design these spurs look very elegant on the boot. In close cooperation with former Olympic champion Klaus Balkenhol, Sprenger developed a new spur strap design that provides a better fit on the boot and also protects the leather of the boot due to the special buckling. The innovative design features a reduced strap eyelet and an outwardly flared center bar to allow the spur strap to pass inside the boot, as shown above. No squeezing, no slipping, but a secure fit is the noticeable result.
Features:
4mm wide wheel
Serrated wheel is rounded in all dimensions
impact is very gentle despite the serrations
no stitch injuries are possible
unique fit
can be bent to fit the foot and boot
unbreakable
stainless steel
intelligent spur strap guide
manufacturer number 47463
spur wheel wheel 007
Reviews