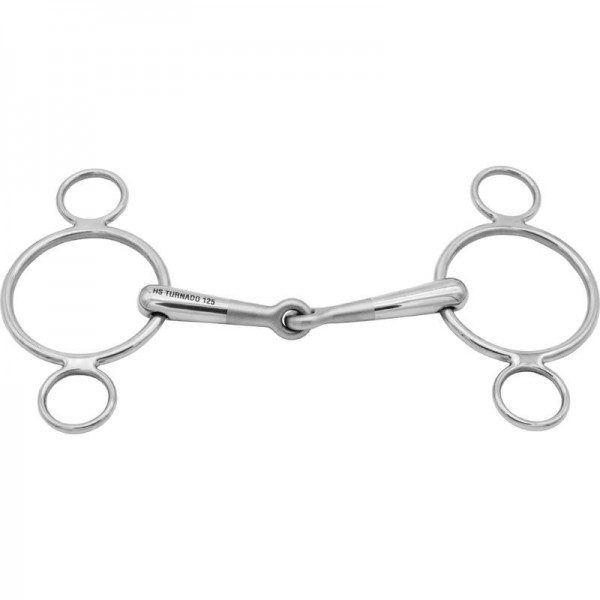 Net of applicable taxes
To add the item to your shopping cart, please select an option from each group (colour, size etc.).
Product description
HS Sprenger Turnado 3-Ring Dentures
The "Turnado" bit from Sprenger represents a completely new generation of water snaffles. Due to the manufacturing process, it often happens with conventional, simply broken bits that the two legs of the bit are of different lengths and thus distribute the pressure unevenly between the two halves of the tongue. The patented and innovative 45° rotation of the middle section (which is characterized by its slightly roughened surface) ensures an even distribution of pressure and also prevents pressure on the palate. Turnado bits thus counteract the natural crookedness of the horse, as they lie optimally in the horse's mouth. In addition, the bit arrives more directly but still softly in the horse's mouth, which promotes chewing activity and the associated salivation and contributes significantly to the horse's well-being. This bit is ideal for horses that have slight tongue problems because the pressure is distributed more evenly. Due to the different bit rings, there are numerous buckling possibilities which either increase or decrease the leverage effect. For this reason, 3-ring bit systems are particularly suitable for very strong horses that need increased support on the course.
Material
Features
thickness: 16mm
width: 11,5cm / 12,5cm / 13,5cm / 14,5cm
ring size: 50mm
simply broken
41387
Reviews