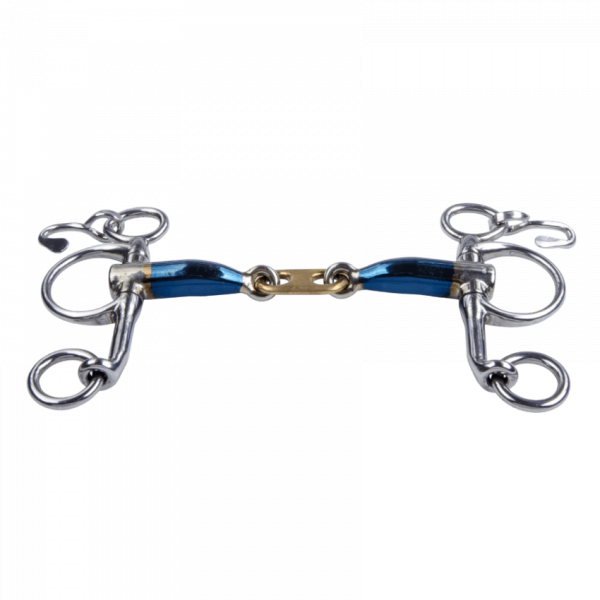 Trust
Baby Pelham, Dr. Bristol, Sweet Iron
Price incl. VAT
To add the item to your shopping cart, please select an option from each group (colour, size etc.).
Product description
Trust Sweet Iron Baby Pelham Dr. Bristol
The Sweet Iron Baby Pelham Dr. Bristol is a double-broken mouthpiece from Trust, which has a flat centre piece. The middle piece is angled and flat-edged and has a sharp effect mainly on the tongue. This mouthpiece is especially suitable for horses that pull or are very strong. The Baby Pelham side piece combines the effect of a snaffle and a curb bit and can be used with one or two reins as desired. When used with only one rein, a pelham strap is required, which is not included. The baby pelham has short tangs of 4 cm and less leverage than the normal pelham. The mouthpiece has a special Sweet Iron alloy which naturally stimulates the horse's chewing activity and saliva production, as it forms surface rust on contact with moisture and tastes sweet to the horse.
Note: When not in use, a thin layer of orange-brown rust will develop on the mouthpiece, this can be removed with a damp cloth and is not a quality defect!
Properties
Dr. Bristol mouthpiece
shank length: 4,0 cm
use with one or two reins
angled and flat-edged middle piece
combines the effect of snaffle and curb bit
Reviews