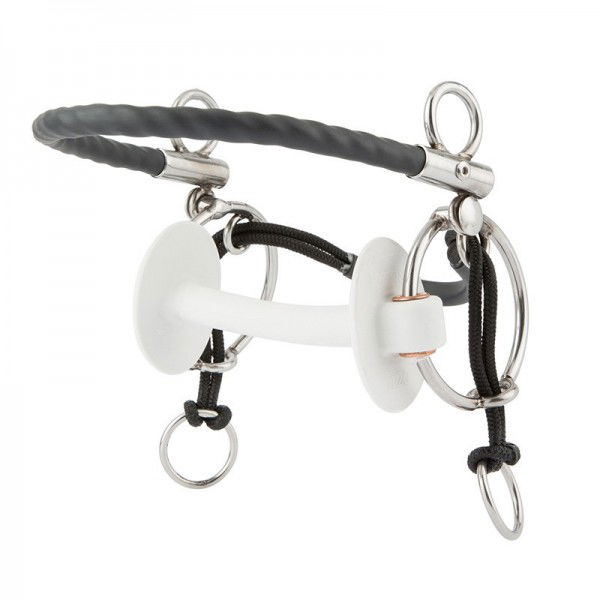 Price incl. VAT
To add the item to your shopping cart, please select an option from each group (colour, size etc.).
Product description
Beris Prime Tango, extra soft
This denture consists of a hard steel inlay embedded in extra soft plastic, which stimulates chewing activity and the associated salivation. The anatomically correctly shaped mouthpiece distributes the pressure evenly over the trays as well as the tongue. The additionally attached bit discs not only prevent the lips from getting caught, but also avoid contact between the horse's mouth and the stainless steel rings on the sides. This is not only ideal for horses that are allergic to metal, but also provides additional support, which makes the bit lie very still. The "Tango" works with two different reins, or straps, the first strap exerts increased pressure on the nasal bone and the lower jaw branches when accepted, whereas the second strap acts like a chin chain that can be activated or released for additional control. For these reasons, the "Tango" is particularly suitable for very hot horses that do not tolerate too much pressure in the mouth.
Material
food-safe plastic
stainless steel
Properties
thickness: 20mm
width: 12cm / 13cm
Care instructions
clean with clear water after each use
Reviews