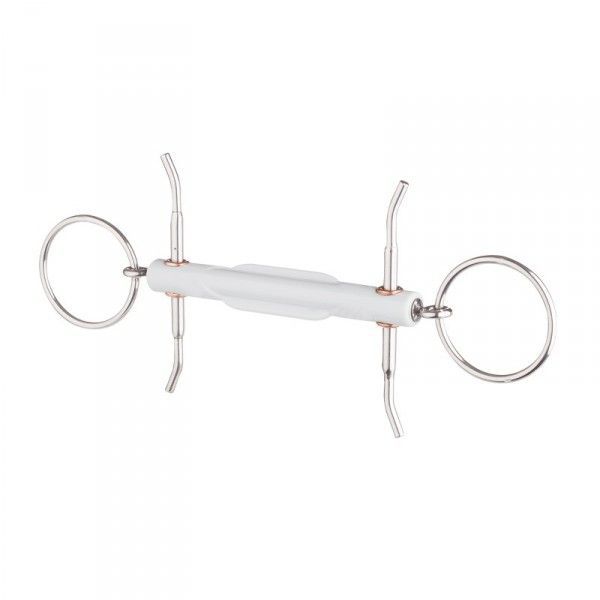 Net of applicable taxes
To add the item to your shopping cart, please select an option from each group (colour, size etc.).
Product description
Beris Fulmer with Butterfly Snaffle
Fulmer bridles are a special sub-form of the thigh bridles and therefore benefit from their advantages. The lateral legs effectively prevent pulling through the mouth, in addition the legs offer a calm and stable position in the mouth, which provides lateral hold and limitation. The plastic bar, made of Beris plastic, lies particularly quietly in the mouth and allows even smoother and more comfortable communication. The innovative "butterfly wings" offer an enlarged contact surface, which distributes the pressure more evenly over the tongue as well as the drawers. However, if there is a pull on the teeth, the bar turns and the wings move crosswise. Therefore the bit requires a particularly sensitive rider's hand. In contrast to pure thigh snaffles, the Fulmer snaffle offers a freely movable snaffle ring, which gives the bit a little more play and is therefore perfectly suitable for horses who prefer a more flexible bit in the mouth. Fulmer Snaffles are ideal for horses that tend to lie on the bit or bite hard.
Material
Properties
finish: hard / soft
thickness: 20mm
width: 12cm / 13cm / 14cm
Reviews