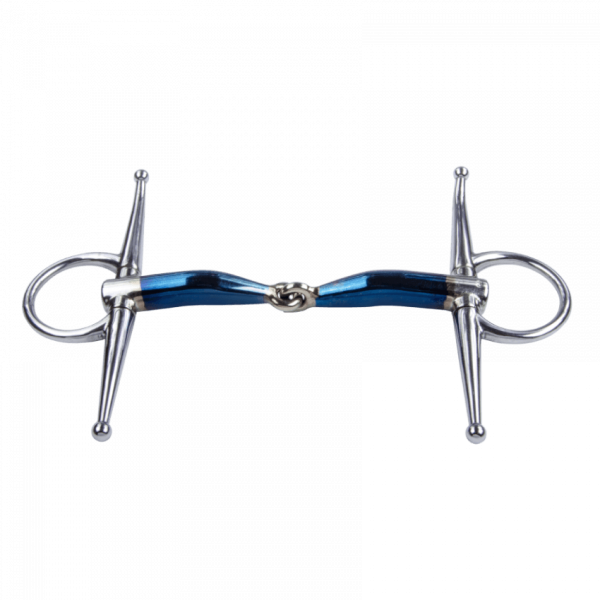 Trust
Thigh Snaffle, Locked, Sweet Iron
Net of applicable taxes
To add the item to your shopping cart, please select an option from each group (colour, size etc.).
Product description
Trust Sweet Iron Full Cheek Bit Locked
The Sweet Iron full cheek bit is a single broken model by Trust. The special feature of this mouthpiece is that it locks when pressure is applied to the reins and becomes a bar, thus enabling the rider to exert a sharper influence. When the pressure on the reins is released, the bit reverts to a normal, single-break mouthpiece. Thanks to these features, this bit is ideal for horses that go against the hand. The long bars support the horse in stance and bend by putting pressure on the cheeks. The rings for the reins are firmly connected to the bars, which makes the bit particularly stable and quiet in the horse's mouth.
Note: When not in use, a thin orange-brown layer of rust will develop on the mouthpiece, this can be removed with a damp cloth and is not a quality defect!
Properties
single broken
locks when pressure is applied to the reins
for horses that go against the hand
shanks: 6,5 cm
Reviews