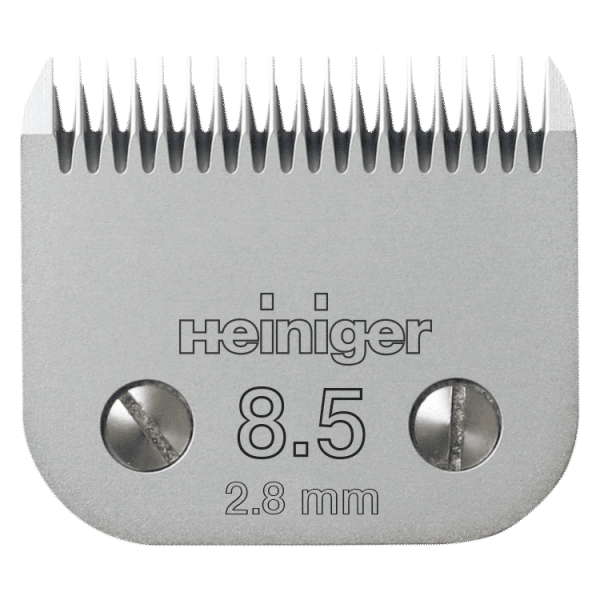 Heiniger
Shaving Head, Made of Special Steel for Dog Shearing
Price incl. VAT
To add the item to your shopping cart, please select an option from each group (colour, size etc.).
Product description
Heiniger Shaving Head, Made of Special Steel for Dog Shearing
The shaving head of the Heiniger brand is ideally suited for the shaving machine Saphir. The shaving heads are particularly robust and durable. The piece made of high-strength special steel is particularly suitable for detail shearing and is easy to handle. The shaving head can be easily exchanged and is ready for immediate use. The robust material allows repeated re-sharpening of the blades. In addition, all Heiniger brand shearing heads are suitable for other shearing machines.
Compatible models
Heiniger Saphir
Heiniger Opal
Andis
Moser
Easter
Election
Aesculap FAV5
Note: Please read the instruction manual before use
Instructions for use
remove coarse dirt from the dog's coat before clipping
the dog's coat must be dry for clipping
oil the clipper blades every 5-10 min during clipping to prevent overheating of the blades
remove loose hairs from the clipper blades with a cleaning brush during clipping
Shearing length of the shearing heads
#4/9,5 mm horse/dog harness
#4F/9,5 mm horse/dog harness
#5/6.3 mm horse/dog harness
#5F/6.3 mm horse/dog harness
#5/8/0,8 mm dog harness
#7/3.2 mm horse/dog harness
#7F/3.2 mm horse/dog harness
#8.5/2.8 mm horse/dog shearing
Reviews