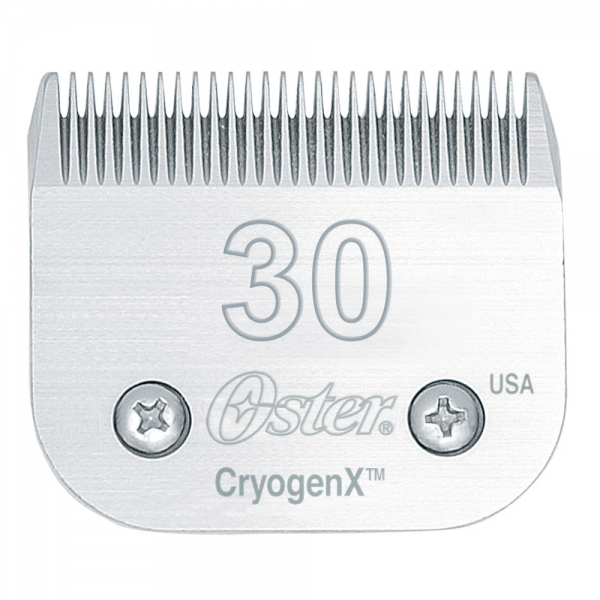 From €33.99 *
€39.99 *
(15% Saved)
Price incl. VAT
To add the item to your shopping cart, please select an option from each group (colour, size etc.).
XMAS Deals 2022 - Brands 1
XMAS Special | Until December 07, 2022
 This sign marks our promotional item.
The discount is already deducted.
We have extended the right of return for you until January 31, 2023.
Product description
Oster Cryogen-X Blade
The unique blade by Oster is particularly strong and durable due to it´s cryogenic hardening process. Furthermore, the process ensures that the blades are 15°C cooler than standard clipper and can therefore be used over a longer period of time. The blades fit the Golden A5, A6, PowerPro Ultra and PRO3000i models. The blades can be easily replaced on any model and are immediately ready to use.
Note: Please read the instructions for use and the following application notes before using it.
Instructions for use
fits Golden A5, A6, PowerPro Ultra and PRO3000i models
remove coarse dirt from the horse's coat before clipping
horse coat must be dry to be clipped
apply oil to the clipper blades every 5-10 minutes during clipping to prevent overheating of the blades
remove loose hairs from the clipper blade with the cleaning brush frequently
Reviews