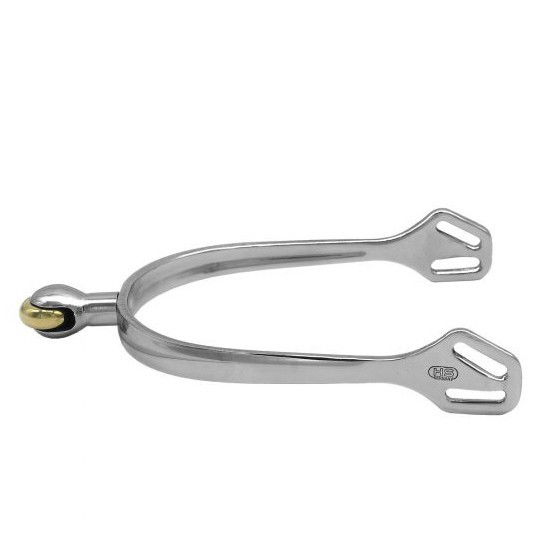 Net of applicable taxes
To add the item to your shopping cart, please select an option from each group (colour, size etc.).
Product description
HS Sprenger Spurs Ultra fit, Comfort Roller Super Soft
The spurs "Ultra fit" from HS Sprenger are real all-rounders. The significantly thicker wheel than on normal comfort scooters gives gentle but clear impulses, making the spurs suitable for sensitive horses with a delicate coat. When in contact with the horse, the spurs roll off, thus avoiding friction and chafing. The material is also of the best quality, the high quality stainless steel is unbreakable and rustproof, making it extremely durable. Nevertheless, the spurs can be adjusted to the foot and boot by bending them slightly, so that you have a pleasant fit and therefore the best possible wearing comfort. The special spur strap guide keeps the boot leather from wearing out quickly, so they last a long time! In addition to the many useful functions, the spurs also score points for their great look, which is caused by the noble design. If you are looking for the perfect spurs, which look very elegant on the boot and fit well, then these spurs are perfect and a real must have for your riding equipment!
material:
stainless steel
Unbreakable
Stainless
neck length: 25 mm
Reviews