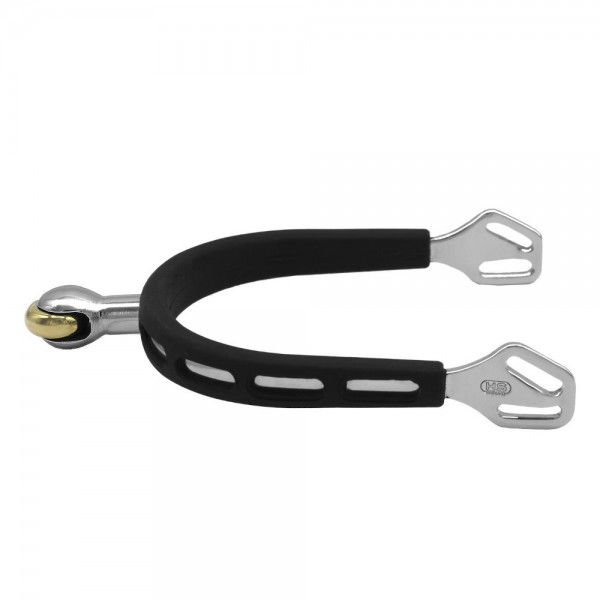 HS Sprenger
Spurs Ultra Fit Extra Grip, Comfort Roller Super Soft
Net of applicable taxes
To add the item to your shopping cart, please select an option from each group (colour, size etc.).
Product description
HS Sprenger Spurs Ultra fit Extra Grip, Comfort Roller Super Soft
For these spurs, the high-quality material stainless steel was used, which is break-proof and rust-free. Above the stainless steel there is a soft rubber coating, which is hard wearing, durable and beautiful. Besides, has by him a good seat of the spurs and protects the boot leather against a quick wear. The wheel of the spurs is much thicker than normal and rolls off when it comes into contact with the horse. With sensitive horses, friction and chafing is avoided, making it perfect for them. Thanks to an intelligent spur strap guide, the boot has an excellent fit. These spurs are beautiful, have great functions and should definitely be part of your riding equipment!
material:
Stainless steel
Stainless
Unbreakable
neck length: 25 mm
Reviews