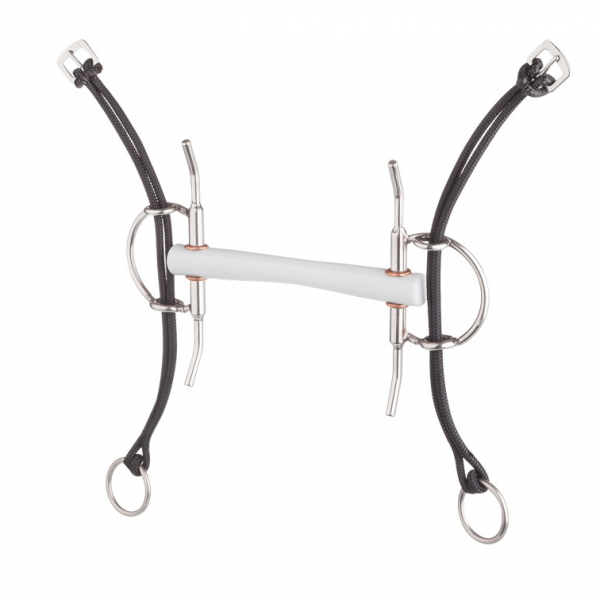 Beris Bits
Beris pull-up Leg Bridle with Comfort Bar
Net of applicable taxes
To add the item to your shopping cart, please select an option from each group (colour, size etc.).
Product description
Beris pull-up leg bridle with comfort bar
The Beris Fitting Snaffle comes with an anatomically shaped mouthpiece, which leaves minimal room for the tongue in the middle and thus distributes the pressure evenly over the tongue and the drawers. The side legs of the thigh bridle provide an additional outer boundary and lateral support. The special thing about a wind-up bridle are the Perlon cords, which are threaded laterally through the bit and to the lower ring of which the reins are attached. The other end is buckled into the noseband as a cheek piece substitute. This system aims to tilt and lift the bit when the reins are accepted and should therefore only be used with fine aids. The bit is often used for horses that like to lie on their hands or for horses that need to be straightened more often.
Material
Properties
Reviews