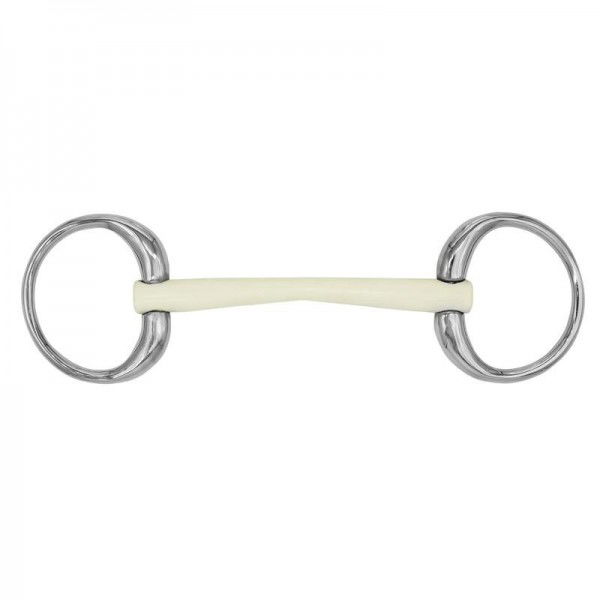 Net of applicable taxes
To add the item to your shopping cart, please select an option from each group (colour, size etc.).
Product description
Sprenger Duo olive head
The olive head bit "Duo" consists of a hard steel core which is surrounded by soft and flexible plastic. The steel core of the bit makes the "Duo" particularly stable and safe, while the soft plastic ensures a high level of acceptance and promotes chewing activity. The special feature of the "Duo" is, as the name suggests, a double application by simply turning it over. This means that this bit can be used as a flexible plastic bar on the one hand and as a plastic bit with a tongue-free mouth on the other. The olive head effectively prevents jamming of the lips and lies particularly quiet in the mouth due to its shape. In spite of the mouth angle protecting and quiet characteristics of the bit, the "Duo" with olive head bit is not well suited for young or inexperienced horses, because the movements of the rider's hand are directly transferred to the tongue.
Material
food-safe, solvent-free plastic
stainless steel
Properties
thickness: 16mm
ring size: 70mm
width: 12cm / 13cm / 14cm
no guarantee of bite
Reviews