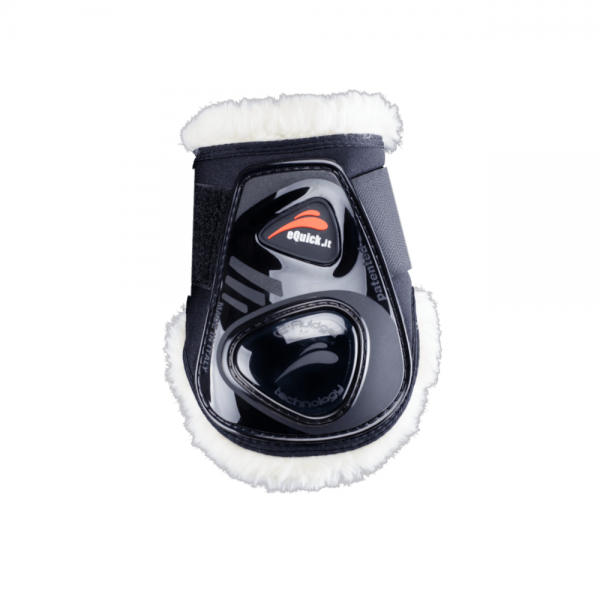 eQuick Fetlock Boots eShock Velcro Fluffy Legend Edition
Net of applicable taxes
To add the item to your shopping cart, please select an option from each group (colour, size etc.).
Product description
eQuick Fetlock Boots eShock Velcro Fluffy Legend Edition
The eShock Velcro Fluffy Legend Edition fetlock boots are made of high quality materials that guarantee the highest quality and durability. The outer shell is reinforced with TPU and the inside is lined with artificial sheepskin. Artificial sheepskin retains its softness and color even with intensive use. It is also particularly easy to care for, as it can be easily washed at 30°C in the washing machine, with quick-drying properties. The anatomical shape is specially designed to wrap around the tendon, protecting it from injury. At the same time, these strops are comfortable to wear. The patented eFluidgel technology once again provides additional protection from impact due to its absorbent capabilities. The large velcro closure makes it easy and quick to put on and take off the strops and ensures an ideal fit.
Note: These fetlock boots are allowed at shows according to FEI 2021
Materials
shell reinforced with TPU
artificial sheepskin
Features
easy care
quick drying
anatomical shape
eFluidgel technology
Care instructions
machine washable at 30 °C
Reviews