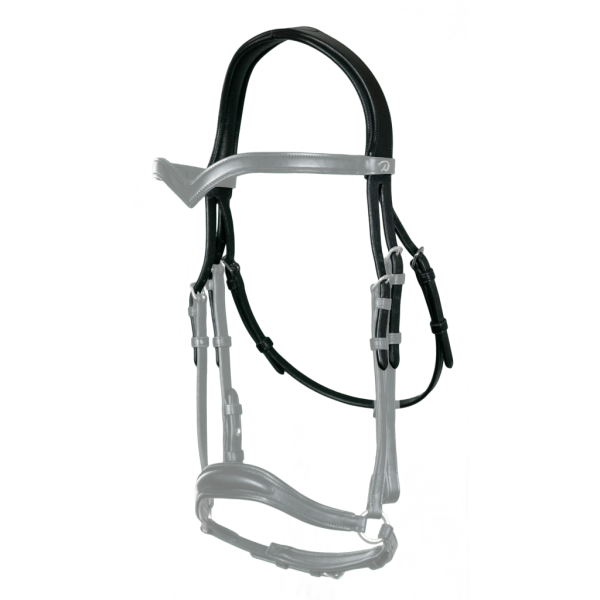 Dyon
Headpiece IC with Detachable Throat Latch
Net of applicable taxes
To add the item to your shopping cart, please select an option from each group (colour, size etc.).
Product description
Dyon Headpiece IC with Detachable Throat Latch
The neckpiece IC by Dyon is made of tear-resistant leather and promises a long life. It is softly padded in the neck area to prevent friction and pressure points and to increase wearing comfort. For easy and quick attachment to the halter provide the straps, which are present on both sides. At the same time, the size can be adjusted by means of these straps. The throat lash can be removed if necessary. The headpiece was specially developed for use on Icelandic bridles and is adapted to the special head shape of Icelandic horses. A noble appearance is given to the headpiece by the color-coordinated stitching.
Properties
tear-resistant leather
detachable throatlatch
padded straps
for Icelandic bridles
Reviews