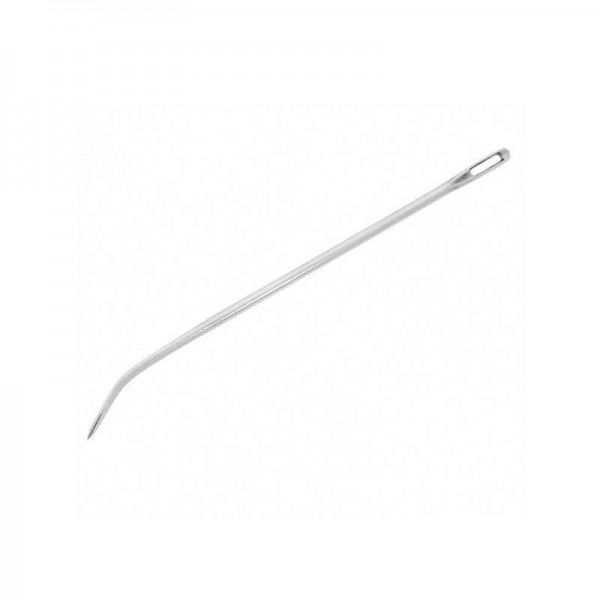 $2.07 *
$2.30 *
(10% Saved)
Net of applicable taxes
ready for shipment immediately, delivery time 2-5 business days
XMAS Deals 2022 - Brands 1
XMAS Special | Until December 07, 2022
 This sign marks our promotional item.
The discount is already deducted.
We have extended the right of return for you until January 31, 2023.
Product description
TransHorse Sport Sewing Needle for Horse Mane
The sewing needle by TransHorse is slightly curved and extra long. This makes the needle perfectly suitable for sewing in the horse's mane. The needle is made of stainless steel and is 100 mm long. The diameter is 2.4 mm.
Material
Reviews