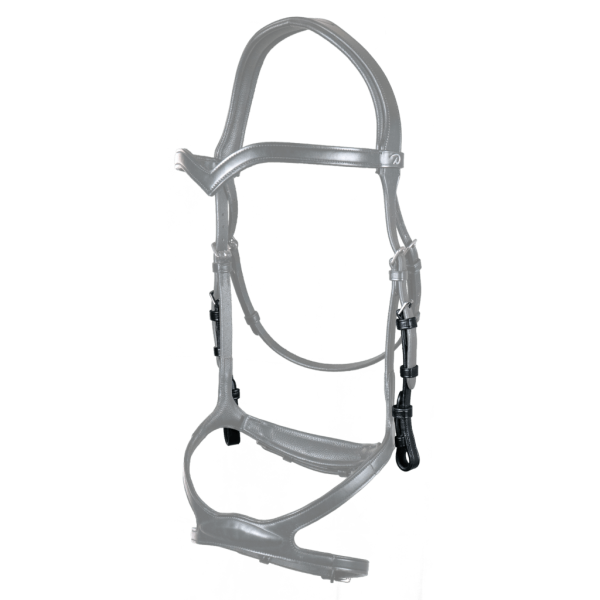 Dyon
Cheek Pieces X-Fit IC
Net of applicable taxes
To add the item to your shopping cart, please select an option from each group (colour, size etc.).
Product description
Dyon Cheek Pieces X-Fit IC
The cheek pieces X-Fit IC by Dyon were specially developed for the Icelandic bridle X-Fit. They are made of tear-resistant leather and are therefore robust and durable. The cheek pieces have stainless steel buckles on both sides, with the help of which they can be easily attached to the headpiece. There are also loops for the straps of the cheek pieces of the neck strap. This allows the straps to be easily slid in and not flap around the horse's head, increasing comfort for the horse. With the bridle hooks, the bit can be attached easily and quickly. The dark stitching also looks particularly classy.
Material
tear-resistant leather
stainless steel fittings
length: 15,25 cm
Reviews