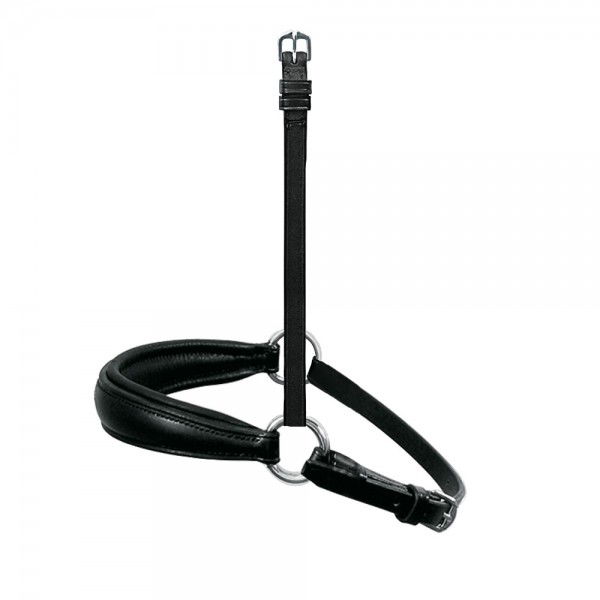 Passier
Dropped Exchangeable Noseband
Net of applicable taxes
To add the item to your shopping cart, please select an option from each group (colour, size etc.).
Product description
Passier Hanoverian Exchangeable Noseband
The Hanoverian interchangeable noseband is ideal for horses that are sensitive in the mouth and have a long mouth gap. It has a doubled, softly lined noseband, which guarantees a pleasant wearing comfort and is also very friendly to the horse's skin, so that it is no problem to wear the interchangeable noseband over a longer period of time. You can decide for yourself whether the fittings should be made of brass or stainless steel, both materials are very robust and convince with a long life. The fittings also allow a quick and easy attachment to the desired bridle. With the bridles you can decide yourself between the "Apollo Snaffle", the "Atlas Snaffle", the "Fortuna Snaffle", the "Marcus Ehning II Snaffle" and the "PASSIERBLU Spirit Snaffle". The interchangeable noseband is made of the finest Passier bridle leather, which is very soft, yet also very strong. An interchangeable noseband that keeps its promises and which you should not miss!
Material:
Passier Bridle Leather
Brass
Stainless steel
Reviews