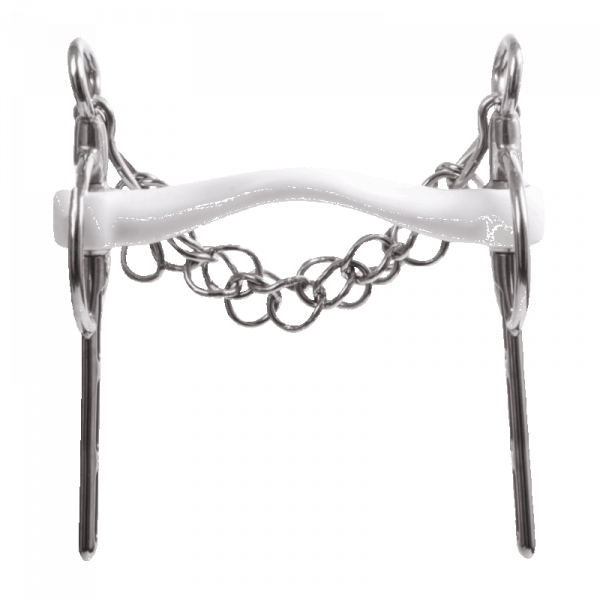 Trust
Driving Curb Liverpool Inno Sense 3 Slot Fixed Port, 20 mm Thickness
Net of applicable taxes
To add the item to your shopping cart, please select an option from each group (colour, size etc.).
Product description
Trust Curb Liverpool Inno Sense 3 Slot Fixed Port
The driving curb Liverpool Inno Senae by Trust is made of elastic plastic and is slightly flexible. It has a recess which leaves space for the tongue and thus reduces the pressure on the middle of the tongue. The plastic has been tested and declared non-toxic by the FDA, and it also contains no plasticizers. The leverage can be adjusted individually from barely present to strong by the side piece. In principle, the further down the driving lines are attached, the greater the leverage and the sharper the effect of the bit then. This curb bit should only be used with a chin chain and only for driving. The plastic bit is softer than a stainless steel bit and therefore very suitable for sensitive and delicate horses.
Properties
plastic
no softeners
thickness: 20 mm
3 slots
shank length: 10,0 cm
Reviews