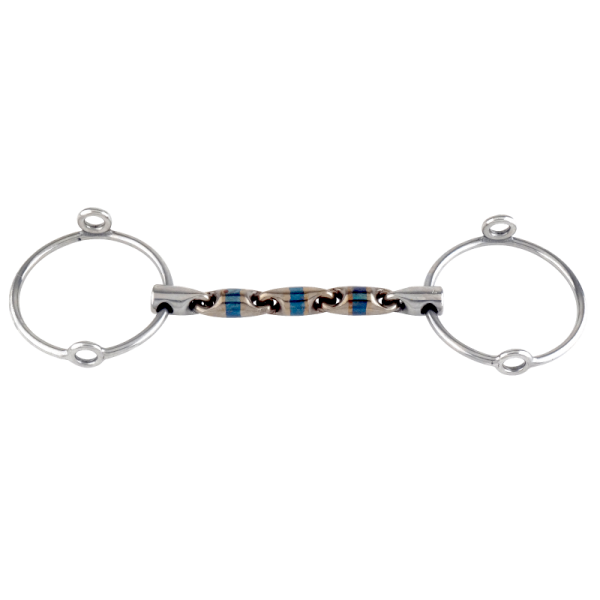 Trust
Loose Ring Gag Waterford
Net of applicable taxes
To add the item to your shopping cart, please select an option from each group (colour, size etc.).
Product description
Trust Loose Ring Gag Waterford
Sweet Iron develops surface rust through contact with (air) moisture, which tastes sweet and naturally stimulates salivation. As a result, the horse begins to foam more, which in turn leads to better acceptance of the bit. Due to the rusting process (oxidation), the blue color of TRUST bits turns to brown-gray.
If the Sweet Iron bit is temporarily not used, an orange-brown rust layer may form on the mouthpiece. It can be wiped off effortlessly with a damp cloth.
Reviews