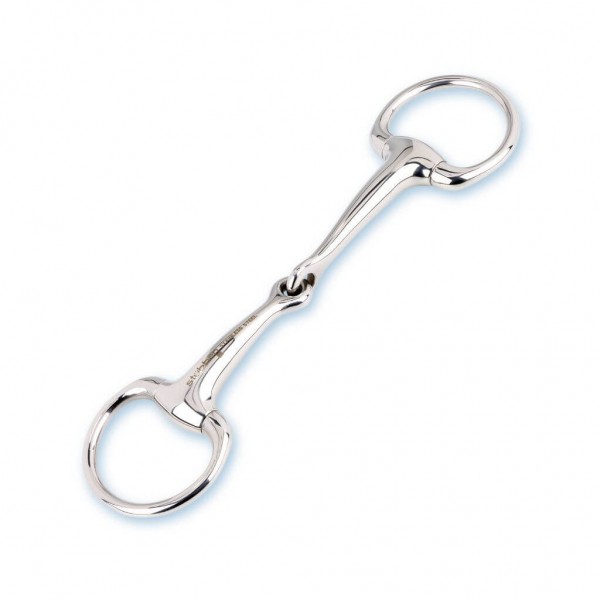 Stübben Steeltec Olive Head Bit Single Broken
Net of applicable taxes
To add the item to your shopping cart, please select an option from each group (colour, size etc.).
Product description
Stübben Steeltec Olive Head Bit Single Broken
The olive head bit by Stübben Steeltec comes with a single broken mouthpiece. Thanks to the small rings and the thin mouthpiece, there is enough space for the second curb bit even in small horse mouths. Since the bit cannot be moved laterally, it is particularly suitable for horses that require increased guidance from the outside. The olives on the side of the bit prevent the horse's chaps from being pinched, thus increasing comfort. The pad bridle is made of stainless steel, a sturdy material that promises a long life and good compatibility.
Properties
width: 10,5 cm / 11,5 cm / 12,5 cm / 13,5 cm / 14,5 cm
thickness: 16 mm, solid
LPO approval
| | |
| --- | --- |
| Class | Allowed? |
| LPO - Snaffle / Cl. E Dressage Rider / Cl. E - S Dressage | Yes (only Pony) |
| LPO - Curb Bit Cl. L - S | Yes |
| LPO - Jumping Cl. E | Yes (only Pony) |
| LPO - Cl. A - M Jumping / Cl. A - L Jumping | Yes (only Pony) |
Reviews