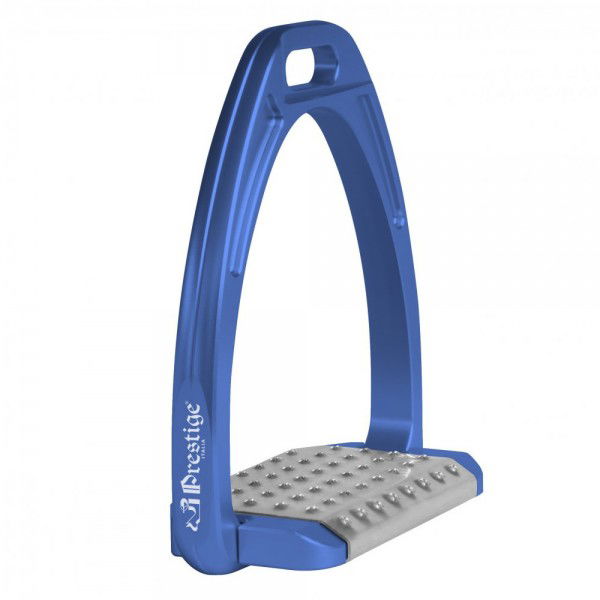 €239.25 *
€319.00 *
(25% Saved)
Price incl. VAT
To add the item to your shopping cart, please select an option from each group (colour, size etc.).
Summer Sale 2022 | LAST CHANCE
Summer Sale
This promotional item is only in stock in small quantities - be quick!
Discounted on site.
Promotional period: July 14 – August 31, 2022 at 11:59 pm CET
Product description
Prestige Italia Aluminium Stirrups Stephi 2.0 A33
Prestige Italia's A33 aluminum stirrup is made from the Anticorodal Series 6000. This material is normally used in the automotive and air weapons sectors. It is particularly resistant to both wear and mechanical stress. The colors of the stirrup are not simply applied as a varnish, but are applied through an oxidation process, which prevents corrosion and wear. The thighs are finished smooth on all sides to protect the saddle from scratches when the stirrups are pushed up, to ensure that the foot slides out gently in case of falls and to prevent abrasions on the riding boots. The eyelet of the thigh is extra wide so that both conventional stirrup leathers and the Ideal Dressage can be used. The structure of the foot plate is made of the same robust material as the stirrups themselves, while the plate is made of 1 mm thick stainless steel. It guarantees the rider a firm grip and therefore more safety while riding.
Features
high quality aluminum
anti-corrosive
robust
smooth thighs
non-slip foot plate structure
Reviews