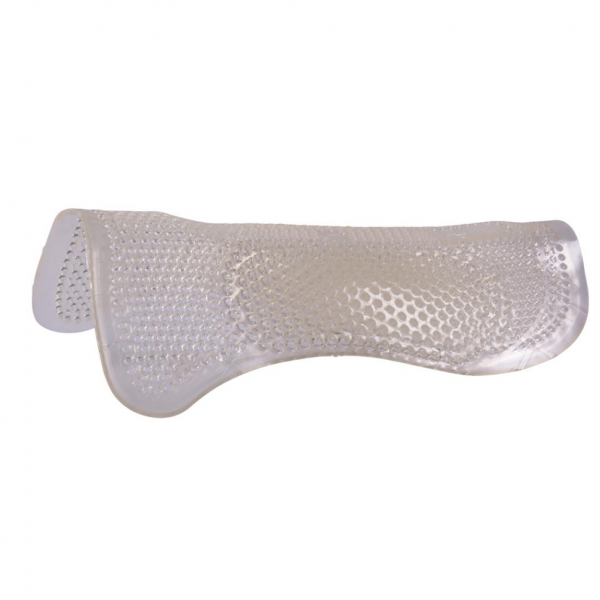 BR
Soft-Gel-Pad with Middle Riser
Price incl. VAT
To add the item to your shopping cart, please select an option from each group (colour, size etc.).
Product description
BR Soft Gel Pad with Middle Riser
Are you looking for a saddle pad that is especially supportive for horses with less developed withers and a broad and flat back? Then the Soft Gel Pad with Middle Riser from BR is the perfect choice! It is also particularly suitable for cold-blood horses, Friesians and Haflingers and has an anatomical shape. This, together with the shock-absorbing and non-slip material, ensures an optimal fit and pleasant wearing comfort. This is supported by the therapeutic soft gel which is located on the saddle pad. Very practical about this pad is that it fits under all saddles and can be used directly on the horse's back, so you can save yourself an additional saddlecloth! With this saddle pad you have an unbelievable price-performance ratio, which gives you and your horse an unmistakable shine and which you should not miss in any case. The model number is 153921.
Material:
Anatomically shaped
Shock absorbing
Non-slip
Therapeutic Soft Gel
Reviews