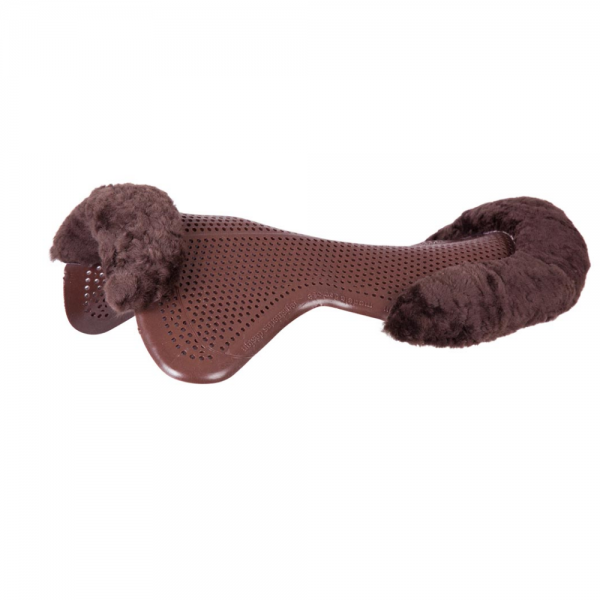 BR
Soft-Gel-Pad Sheepskin
Price incl. VAT
To add the item to your shopping cart, please select an option from each group (colour, size etc.).
Product description
BR Soft Gel Pad Sheepskin
The "Soft Gel Pad Sheepskin" from BR is a real all-rounder. Thanks to its anatomical shape, it has a perfect fit and thus a pleasant wearing comfort, which allows the horse to wear the saddle pad for a longer period of time without any problems! The Soft-Gel-Pad is also shock-absorbing and non-slip, so on the one hand the horse's back is protected and relieved by distributing the pressure of saddle and rider evenly and on the other hand the saddle has a secure and stable seat, so that you have a great riding experience. Another advantage of this saddle pad is that it fits under all saddles and can be used directly on the horse's back. In addition to the many features, the saddle pad also looks beautiful and the genuine lambskin edge makes it a real eye-catcher. With this saddle pad you are guaranteed both the perfect appearance and 100% luxury. The model number is 153918.
Material:
Lambskin edge
Anatomically shaped
Shock absorbing
Non-slip
Therapeutic Soft Gel
Reviews