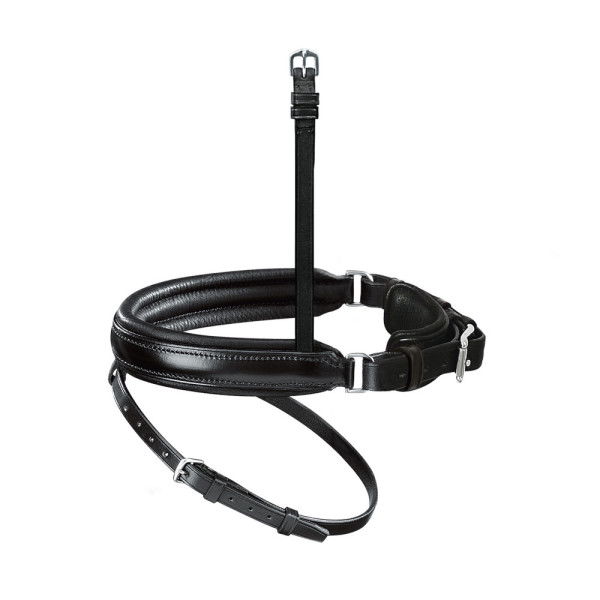 Passier
Exchangeable Noseband Swedish Special with Ratchet Strap
Price incl. VAT
To add the item to your shopping cart, please select an option from each group (colour, size etc.).
Product description
Passier Exchangeable Noseband Swedish Special with Ratchet Strap
Are you looking for an interchangeable noseband that not only fits one bridle but five bridles? Then the special exchange noseband with ratchet strap from Passier is the perfect choice! It fits the "Apollo Snaffle", the "Atlas Snaffle", the "Fortuna Snaffle", the "Marcus Ehning II Snaffle" and the "PASSIERBLU Spirit Snaffle". The material used is Passier bridle leather, which is very soft and thus guarantees pleasant wearing comfort. Thanks to the softly lined buckle and the doubled and also softly lined noseband, the pleasant wearing comfort is additionally supported and your horse can also wear the exchangeable noseband over a longer period of time without any problems. The fittings are made of either brass or stainless steel, depending on your choice, and allow for quick and easy attachment of the exchangeable noseband. The special feature of this interchangeable noseband is that you can choose between anatomical and straight form, with or without patent leather and white or black padding!
material:
Passier Bridle Leather
Brass
Stainless steel
Reviews