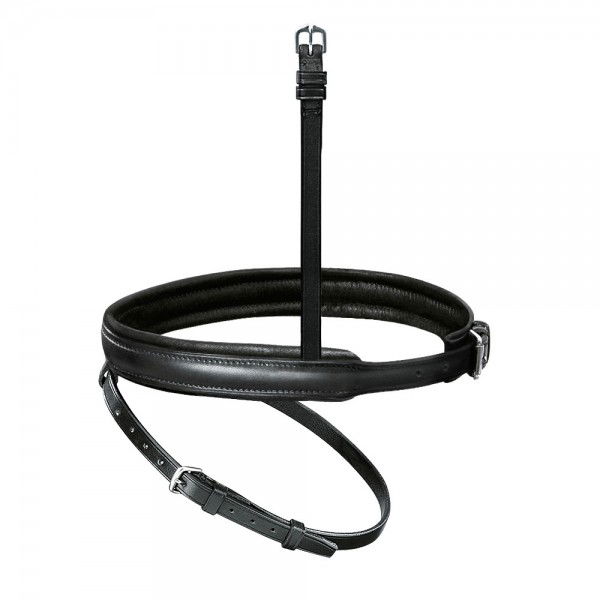 Passier
English Combined exchange Noseband
Price incl. VAT
To add the item to your shopping cart, please select an option from each group (colour, size etc.).
Product description
Passier English combined exchange noseband
This interchangeable noseband from Passier has all the features you need for riding and looks beautiful on the side. The special thing about this interchangeable noseband is that you can decide for yourself whether you want to have a straight or anatomical interchangeable noseband. The anatomical shape fits perfectly on the horse's head and ensures that the bit ring lies freely, which guarantees a pleasant wearing comfort. The lined noseband and the lined barring strap eyelet further enhance the pleasant wearing comfort, as less pressure is exerted on the bridge of the nose. Since the interchangeable noseband can easily be buckled into the matching bridles (Apollo Snaffle, Atlas Snaffle, Fortuna Snaffle, Marcus Ehning II Snaffle, PASSIERBLU Spirit Snaffle) on both sides, a perfect fit is guaranteed and both you and your horse will have an incredible riding experience. The fittings, which are used for fastening are either brass or stainless steel, depending on your choice, and are very robust!
material:
Passier Bridle Leather
Stainless steel
Brass
Reviews