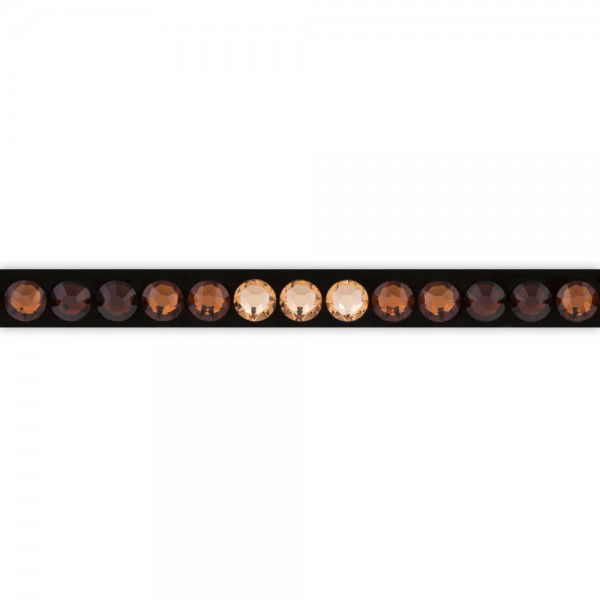 Price incl. VAT
To add the item to your shopping cart, please select an option from each group (colour, size etc.).
Product description
MagicTack Basic Inlay Brown
The chic MagicTack Basic Inlay Brown is super chic. The color combination of the crystals can be combined with almost all colors and, especially in the sun, they sparkle discreetly in their simple shades. The lighter stones in the color combination create a nice contrast, which draws attention even more to the headband. Furthermore, the dark stones shine particularly strongly next to the light ones. The good quality of the inlay prevents the stones from falling out and guarantees friends with the product for a long time. The magnetic underside of the headband enables the inlay to be exchanged quickly and easily. The new Brown Inlay can be used immediately. The inlay is available in a short and a long version. In this way you can match the headband and bracelet to each other. Inlays short (17cm) fit into all wristbands and dog collars of size XS-M. Inlays long (33cm) fit into all headbands, belts and dog collars of size L and XL. The beautiful color combination of Light Colorado Topaz, Smoked Topaz and Mocca suits every season and guarantees a really chic look. Magic Tack headbands are real eye-catchers and, together with the matching bracelet, a real highlight in your stable.
design
large crystals
Colours: Light Colorado Topaz, Smoked topaz and Mocha
Reviews