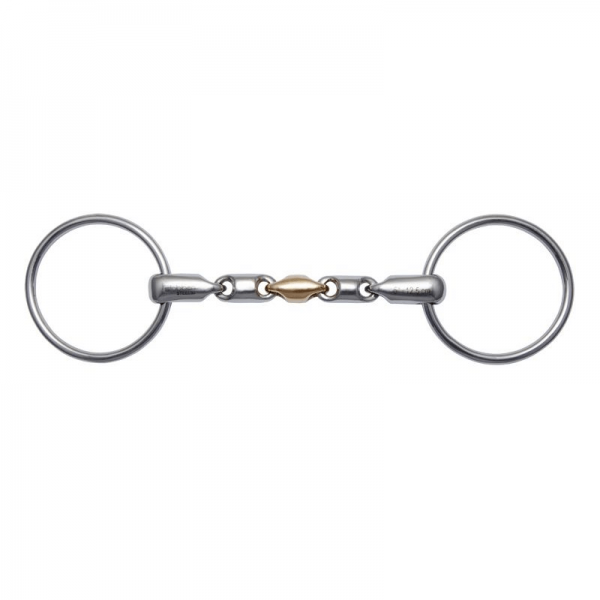 Stübben Steeltec Max Relax Waterford Loose Ring Bit
Price incl. VAT
To add the item to your shopping cart, please select an option from each group (colour, size etc.).
Product description
Stübben Steeltec Max Relax Waterford Loose Ring Bit
The Waterford Max Relax water snaffle by Stübben Steeltec is especially suitable for horses that tend to lie down on the bit. The mouthpiece consists of various movable balls that encourage the horse to chew better. This has a relaxing effect and at the same time increases the acceptance of the bit. The lateral rings are movable and free-flowing, so that this snaffle acts only on traction, i.e. the resulting pressure is distributed evenly over the tongue and lower jaw when the bit is pulled.
Properties
widths: 12,5 cm / 13,5 cm / 14,5 cm
thickness: 16 mm
ring-Ø: 70 mm
stainless steel
Reviews