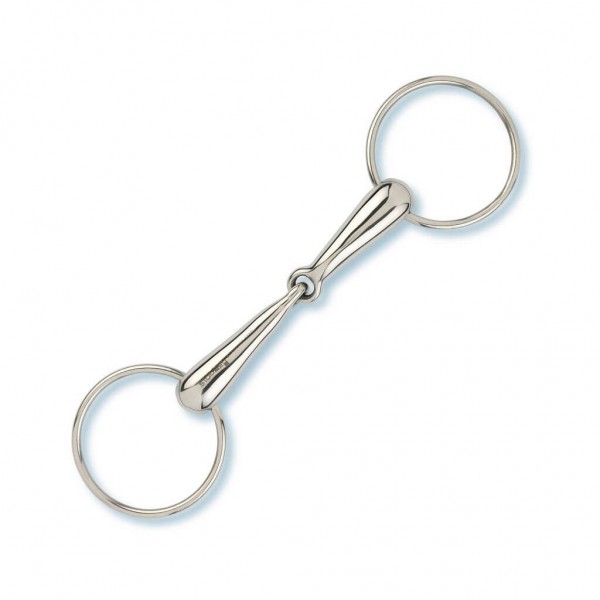 Stübben Steeltec Hollow Snaffle Single Broken
Price incl. VAT
To add the item to your shopping cart, please select an option from each group (colour, size etc.).
Product description
Stübben Steeltec Hollow Snaffle Single Broken
The hollow snaffle by Stübben Steeltec is a loose ring bit made of stainless steel. It is suitable for both young and experienced horses. The bit has a medium strength and a sensitive to normal effect in the horse's mouth, which makes it suitable for all levels of training and branches of riding. The bit is hollow inside and therefore particularly light in the mouth and can therefore also be used for sensitive horses. It is single broken and has continuous round bit rings, which can compensate an unsteady rider's hand. Therefore it is also suitable for inexperienced riders. All these properties make this bit a real all-rounder in training and at tournaments.
Properties
widths: 12,5 cm / 13,5 cm / 14, 5 cm
thickness: 18 mm, hollow
ring-Ø: 75 mm
LPO approval
| | |
| --- | --- |
| Class | Allowed? |
| LPO - Snaffle / Cl. E Dressage rider / Cl. E- S Dressage | Yes (only horse) |
| LPO - Curb Bit Cl. L - S | No |
| LPO - Jumping Cl. E | Yes (only pony) |
| LPO - Cl. A - M Jumping / Cl. A - L Jumping | Yes (only horse) |
Reviews