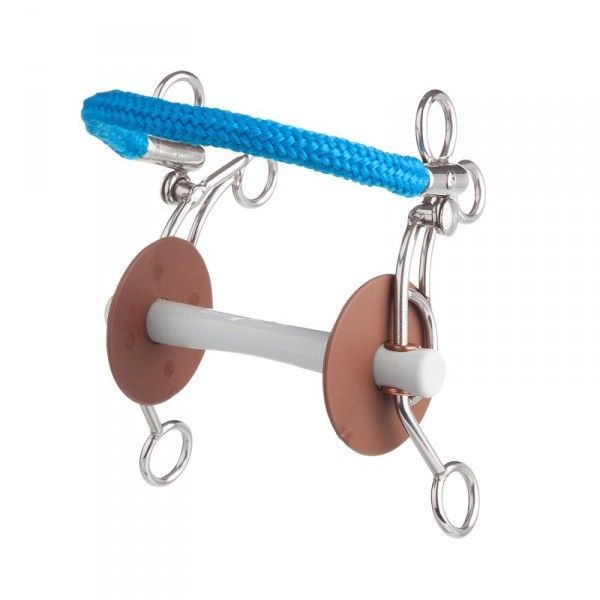 Price incl. VAT
To add the item to your shopping cart, please select an option from each group (colour, size etc.).
Product description
Beris tandem with comfort bar, thin
The tandem is unmistakably characterised by its strap, which rests on the most sensitive nasal bone. By accepting the rein, pressure is exerted on the nasal bone, the lower jaw and the neck. A slight raising effect, i.e. the tilting and lifting of the bit, results when the rein pressure is increased, which is why this bit only belongs in an experienced and sensitive rider's hand. The comfort bar made of the classic Beris plastic convinces by its anatomically cut form, which distributes the pressure as well as possible on the tongue, but gives the latter a minimum of leeway due to the curved form. The "Tandem" is suitable for horses that are too sensitive for a pure bit effect, but which can also be ridden with more than just a Hackamore.
Material
food-safe plastic
stainless steel
Properties
thickness: 15mm
finish: hard / soft
width: 11cm / 12cm / 13 cm
Reviews