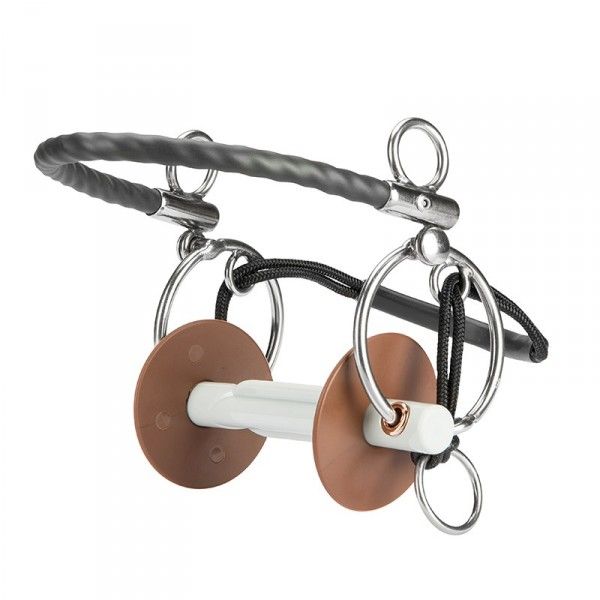 Price incl. VAT
To add the item to your shopping cart, please select an option from each group (colour, size etc.).
Product description
Beris Tango with Butterfly Snaffle
The "tango" works with two different reins, or straps, the first strap exerts increased pressure on the nasal bone and the lower jaw branches when accepted, whereas the second strap acts like a chin chain that can be activated or released for additional control. For these reasons, the "Tango" is particularly suitable for very hot horses that do not tolerate too much pressure in the mouth. The butterfly bar is a real innovation in the field of bitting, its "wings" attached to the side of the bar increase the contact surface of the bit, making it more comfortable and distributing the pressure more evenly. The recess in the central part of the bit gives the tongue extra space and comfort, thus increasing the horse's well-being many times over. However, if traction is applied to the bit, the bar rotates in the mouth and the two "wings" exert selective pressure on the tongue. For this reason the bit requires a particularly sensitive rider's hand. The additionally attached bit discs make it impossible to pinch the lips and thus protect the sensitive horse's mouth. As the "Tango" has a very strong effect, its use requires an experienced and sensitive rider's hand.
Material
food-safe plastic
stainless steel
Properties
thickness: 20mm
width: 12cm / 13cm / 14cm
finish: hard / soft
Reviews