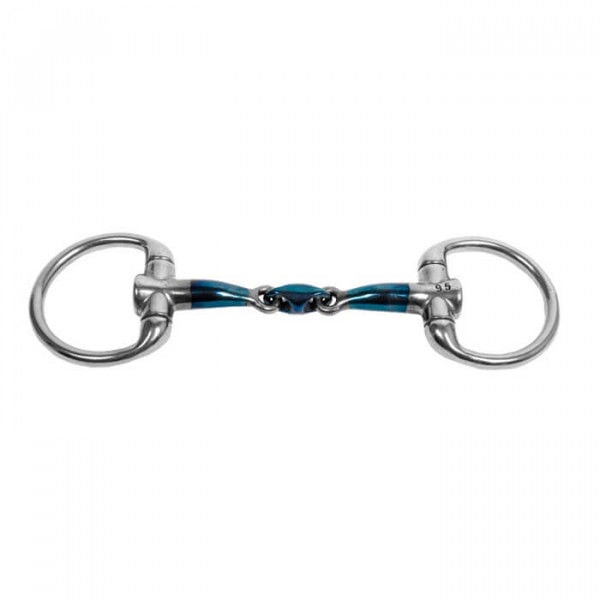 Trust
Pony Olive Head Bit, Eliptical, Sweet Iron
Price incl. VAT
To add the item to your shopping cart, please select an option from each group (colour, size etc.).
Product description
Trust Sweet Iron Pony Olive Head Bit, Eliptical
This Trust Pony olive head bit is a standard bit with a eliptical mouthpiece, which is specially adapted to the needs of ponies. Thus the olive head rings are smaller and the mouthpiece thinner. The side pieces are firmly connected to the mouthpiece and cannot be moved independently of each other, so that the rider's aids arrive directly and a calm position in the mouth is guaranteed. The mouthpiece consists of two hinges and is shaped towards the mouth. The pressure is distributed to the corners of the mouth, the tongue and the interdental space. The recognisable blue colour is a Sweet Iron alloy which forms surface rust. This rust stimulates saliva production and chewing activity, making this bit very well accepted by most ponies.
Note: When not in use, a thin layer of orange-brown rust will develop on the mouthpiece, this can be removed with a damp cloth and is not a quality defect!
Properties
quiet position in the mouth
olive head rings
ring diameter: 5,0 cm
two hinges
Reviews