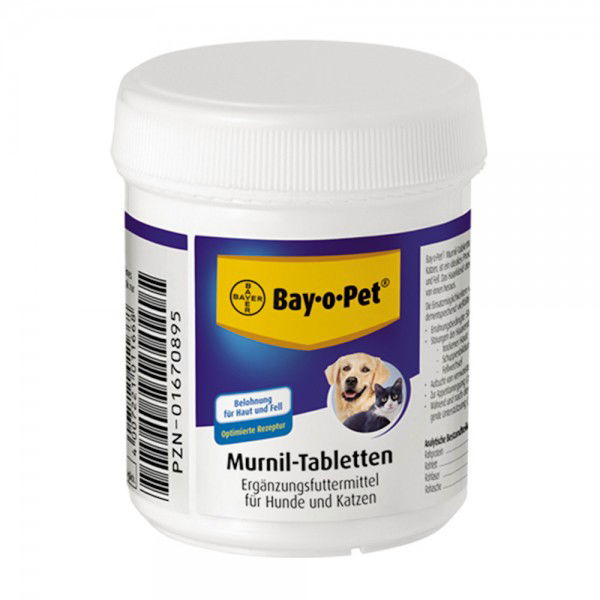 Bayer
Murnil tablets for Dogs and cats, for shiny Fur
Content:
64 g (€14.45 * / 100 g)
Price incl. VAT
Only 3 left in stock! ready for shipment immediately, delivery time 2-5 working days**
Product description
Bayer Murnil tablets for dogs and cats, for shiny fur
Murnil tablets from Bayer support a shiny coat for dogs and cats. Unfortunately, regular brushing is not always enough for grooming. Dull fur not only looks unhealthy, the animal also feels uncomfortable in such a coat. The supplementary feed strengthens effective fur care from the inside and promotes improved vitality. Thanks to the high proportion of biotin, the fur is strong, resistant and made to shine again. In addition, the daily need for vitamins and proteins is covered. Because the tablets are in the form of treats, they are easier for dogs or cats to accept. One can contains 64g.
Reviews